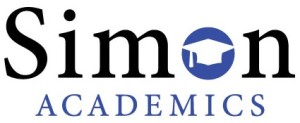 We will be OPEN on Friday and Saturday, the 13th and 14th, of February.  Only on Monday are we closed for Presidents Day.
At this time, email is the best way to reach us.  Please contact us at info@simonabc.com.

Congratulations to Tingting Bi, a longtime student and now Editor in Chief of the Mission San Jose High School Smoke Signal student newspaper.  Congratulations also to all our College Counseling students who gained admittance to top schools including Berkeley, UCLA, NYU, RPI, Carnegie Mellon, Boston, and Washington.
Writing Classes   Reading Classes
   College Counseling   Math Classes   SAT/ACT Test Preparation
(510) 912-1212
info@simonabc.com
Simon Academics
161 i Street
Fremont, CA 94536
Across from Niles Library in northern Fremont