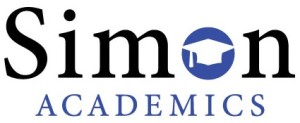 Please email info@simonabc.com or call 510-912-1212 for current class times and availability.
Congratulations to Tingting Bi, a longtime student and now Editor in Chief of the Mission San Jose High School Smoke Signal student newspaper.
School Year Classes 2014-2015 (not up to date – most classes are full)
Contact us for our Monday SAT review program starting 8/25.  6 Mondays from 3:35 – 9pm.   27 hours of classes.  8 kids maximum.  Only $499.
Congratulations to our students' 2014 college acceptances!  We assisted all of these students with college applications and essays.
Albert – Berkeley, NYU, Georgia Tech, Urbana-Champaign, and more.
Ayesha – Washington University in St. Louis, UCSD, Urbana-Champaign, Boston, and more.
Aamir – UCLA, Boston University, UCSD Regents, and more!  Several scholarships offered.
Hao Nan – Carnegie Mellon, USC, UCSD, and more!  Several LARGE scholarships offered.
Susanna – Berkeley, UCSD
Shruthi – UCLA, USC, UCSD, Davis, University of Washington, and more.
Richard – University of British Columbia, Vancouver (ranked 30th in the world)  Not bad for a 3.38 weighted GPA.
Michael – UCSD, Rensselaer Polytechnic Institute, Northeastern, and Drexel.
Fan Wu – Architecture programs at Rhode Island Institute of Design, Syracuse University, Rensselaer Polytechnic Institute, and Oregon University.
Nathan – UCSB
Sravani – UC Riverside
College Counseling
College Counseling private classes provide assistance for college applications and essays. We guide your child towards extracurricular activities that will have the most impact. In our last batch of counseled students, top 50 universities accepted over 83% of our students 100% were accepted by UC campuses. Please call to schedule your first session!
Writing
Writing group classes cover all forms of academic writing: short answer, persuasive essay, literary response, narrative, research paper, timed writing, and poetry. Teachers start by laying out expectations for each assignment, explaining the reason for every step. Students write in class, receive feedback, then finish at home. At the following class, teachers explain strengths and weaknesses of each student, covering grammar, spelling, punctuation, organization, vocabulary, and critical thinking. Homework typically runs from 30 to 90 minutes per week, depending on the grade and student.
Reading
Reading classes focus on reading comprehension and verbal response. Classes work on oral reading, vocabulary, phonics, analysis, and literary terms. Students then read at home, returning for in-class discussions. This builds skills in grammar, vocabulary, literary analysis, comprehension and a love of reading. Homework typically runs 60 to 120 minutes per week.
Math
Math classes shore up weak spots and prepare students for placement tests and success.  During the school year. We focus on algebra and geometry readiness and skills.
SAT I Preparation
SAT I Preparation classes teach reading comprehension and vocabulary for the reading sections, and grammar, sentence structure, and essay writing for the writing sections. Solo and group classes are available.
Reading Solo
Reading Solo classes help students having trouble learning to read and comprehend. We have helped many children crack the reading code, often within just a few weeks.
(510) 912-1212
info@simonabc.com
Simon Academics
161 i Street
Fremont, CA 94536
Across from Niles Library in northern Fremont